TOGAKURE RYŪ NINJUTSU (ENGLISH)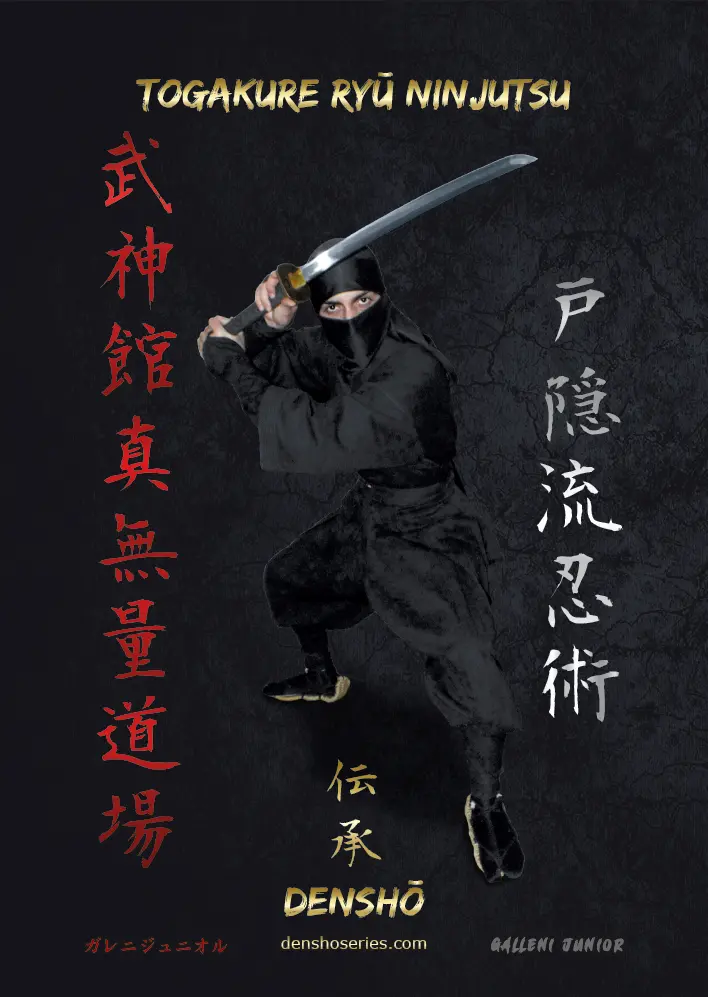 This book contains step-by-step techniques of Togakure Ryū Ninjutsu.
It is essential to emphasize that this program should not be used as the sole and exclusive source of study. It is indispensable to be under the supervision of a qualified instructor. The pursuit of learning should be relentless in the Martial Arts of Bujinkan.
This work has a logical sequence, both in the technical and theoretical parts.
This program can and should be studied independently of the student's degree.
This book is a relic of ancient knowledge, a treasure trove of wisdom from the Togakure Ninjas that reveals the secrets of the shadows. Within its pages, you will find teachings passed down through centuries.
Explore the techniques of stealth, strategy, and self-discipline that forged true warriors of the shadows.
This book is your key to the knowledge of the Togakure Ryū Ninjas.
– NOTIFICATION
– INTRODUCTION
– HOW TO TRAIN
– REKISHI
– DENKEI
– KIHON GATA
– KAMAE
– TAIJUTSU UKEMI GATA
– SHINOBI GAESHI GATA
– HIDEN GATA
– SANTŌ TONKŌ NO KATA
– KIHON
– KAMAE
– HAPPŌ BIKEN
– TE NO UCHI
– SAGEO NO KATA
– MOKUTON NO JUTSU
– KATON NO JUTSU
– DOTON NO JUTSU
– KINTON NO JUTSU
– SUITON NO JUTSU
– JINTON NO JUTSU
– KINTON, JUTON, CHUTON, GYOTON NO JUTSU
– TENTON NO JUTSU
– ANKOKU TŌSHI NO JUTSU

– OTHER NINJUTSU SCHOOLS
– THE ESSENCCE OF NINJUTSU